These 10 Blog Niches Will Help You Make Money
Want to become a famous blogger? Looking for some of the best blog niches to make money?
Yes?
Keep reading!
Blogging has emerged as one of the trendy professions in recent times.
With the rise in technology and the easy availability of the internet, more and more individuals are looking forward to becoming a professional blogger.
Making money from your blog is a totally different scenario than just blogging for fun.
Blogging takes time to reach its full potential.
The key traits to making money from your blog are to be passionate about writing and be patient.
Success doesn't happen overnight.
These 10 Blog Niches Will Help You Make Money
Another important factor is to write on a niche that you feel passionate about.
Writing on something that you will eventually get bored of is a waste of time.
When you feel passionate about writing on a particular niche, it motivates you to provide the best content.
Targeting the right audience is another important factor that must be achieved.
With the right audience can your blog prosper.
Growing an audience in the world of blogging is a long-term game; if your interest in a niche disappears after a few months, you probably won't see any profit at all.
One of the main questions is which niche of the blog can help you to earn money.
There are many best blog niches that can help you to make money.
Many blog niches have recently grown and can be used to make money in the coming year.
Here are the 10 Best Blog Niches that can Help You to Make Money in 2020
1. Technical Blog
Technology is a topic that is developing every day.
People are looking to get updates on the daily launch and changes in technology.
Technology has positively transformed the face of professionalism.
This has become one of the hottest blog niches.
If you are passionate about the latest gadgets and exploring the latest tech, you should start a tech blog.
Your main aim should be to attract audiences by giving out your knowledge of the technology space.
Your target audience will be looking for the latest technology news and want your blog to be the place where they can find everything related to technology.
If you are able to recognize the latest tech available in the market and educate your viewers on budget and practical specifications, you will become their hub for tech-related things.
One of the major benefits of selecting technology over other best blog niches is that it is a vast field.
Every week, hundreds of tech companies are developing and releasing products.
Therefore, you won't face a lack of content to provide to your viewers.
As the field of technology has a wide variety of topics, you will have a number of sub-niches to post content on.
You can create blogs that are directed towards providing information on mobile devices, applications, operating systems, mobile games, etc.
You can also create a blog that gives information regarding the updates in Windows and Mac.
PC gaming is another vibrant field to shed knowledge on.
Reviews of the latest products are very much in demand as viewers tend to gain more knowledge about the products.
2. Digital Marketing Blog
One of the most trending professions in this modern world is digital marketing.
There has been a massive increase in job opportunities in this field.
With the advancement in technology, the digital space has rapidly grown.
Digital marketing is one of the in-demand blog niches.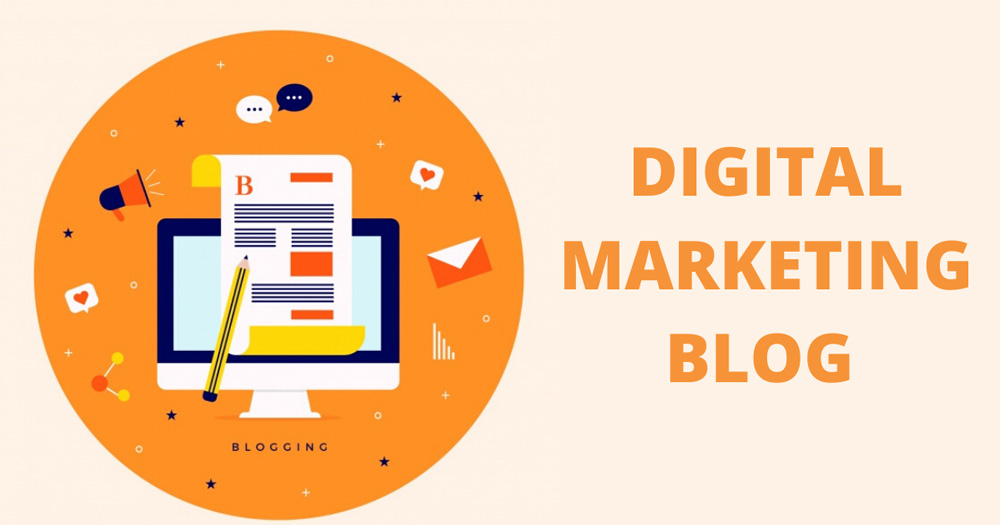 Digital marketing is a large field that has gradually grown over the years.
Many people are searching to brush up their digital marketing expertise with the decreasing reliance on traditional marketing approaches.
Businesses are now working to refresh their online presence and get the word out of their line of offers.
The advantages of implementing expert digital marketing strategies for your business are infinite.
Digital marketing consists of all the marketing done via the website, search engines, social media, mobile applications, etc.
Creating a digital marketing blog not only helps you to make money but will also enable you to learn more and apply it yourself.
You can create a blog on sub-niches such as social media marketing, web designing, web optimization, search engine optimization, mobile marketing, email marketing, video marketing, etc.
By giving out more information regarding the changes in the algorithms of different search engines and social media platforms, you can attract audiences.
Educating your audience on how to conduct market analysis and developing business strategies will also help to build a positive following.
3. Finance and Investment Blog
Finance and Investment have been a major part of the modern world.
This field is constantly evolving, as there are tons of ways to make money, and no one has explored all of the options available.
This is one of the blog niches that need to be researched more and provide more options to invest.
Having knowledge of personal finance, stock market, foreign exchange market, etc can prove to a boost to your blog.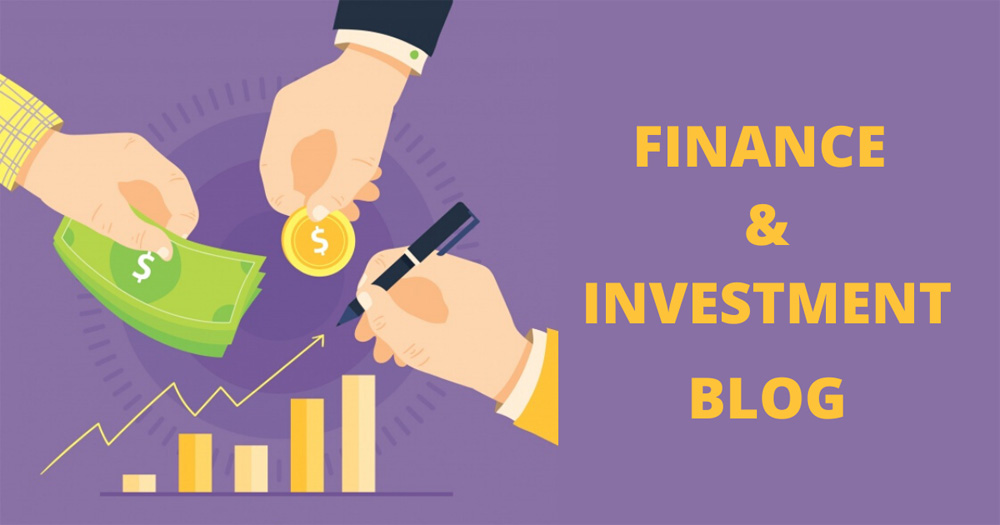 Reviewing financial products and investment schemes can be an exciting way to attract a suitable audience.
Helping people with methods of saving and multiplying their money can prove to be fruitful for you, and your blog as well.
Creating a blog that compares and reviews different currencies and software programs can also boost your traffic.
Analyzing stock market instruments and drifts are influential topics that are vividly looked upon by readers.
4. Fashion Blog
Creating a fashion blog is a huge step, as it needs to be updated almost every week.
But the best part about it that a fashion blog will never go obsolete.
The fashion blog is one of those blog niches that will never go out of trend.
Style is what we are wearing and how we are wearing it.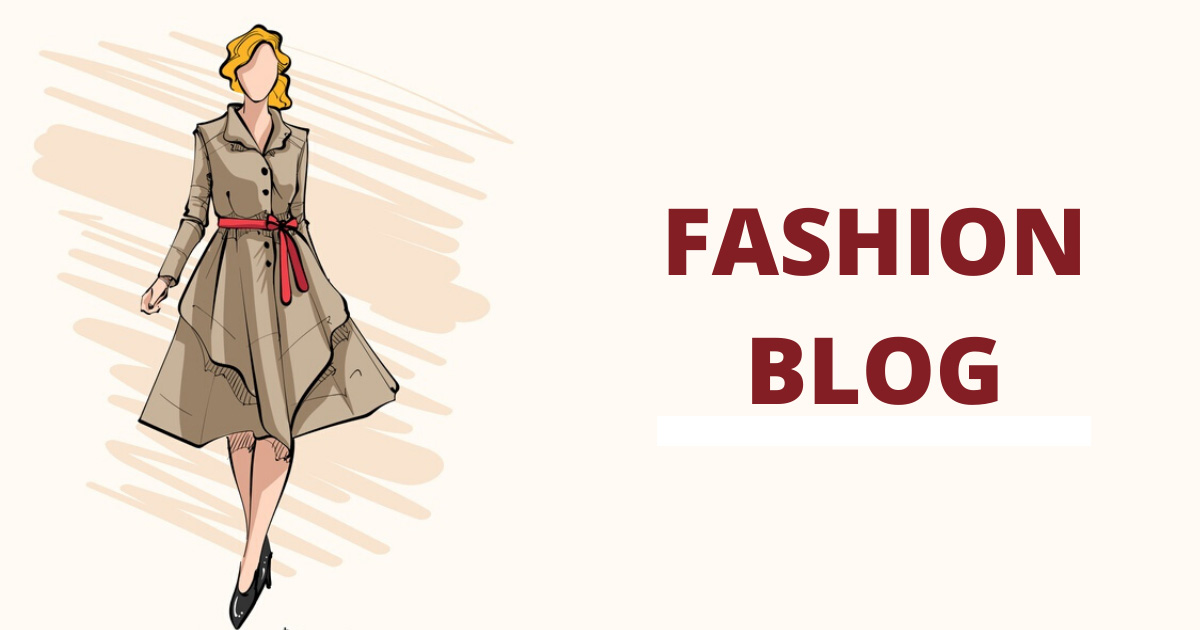 If you want to start your own blog, the fashion niche is highly profitable.
Whether you want to keep it simple or prefer to dazzle, all of us have made investments in fashion.
Not only does it covers the clothes we wear but also the cosmetics, perfumes, accessories we use as well.
People love to invest money in looking good and often seek guidance over the internet.
This is where you can capitalize and give solutions to their queries.
Start a fashion blog and write informative posts about trends in fashion, new releases, major fashion weeks and more.
Don't just simply repeat what's out there; share your unique view of stories related to fashion.
You can sub-categorize it further into fashion trends and beauty and cosmetics.
This would widen your niche and help you to attract a wide range of audiences.
5. Travelling Blog
This is one of the most exciting blog niches as traveling is a fantasy for most people nowadays.
People stay busy with their workload, stress, and big-city hassles.
The travel niche is the right fit for you if you're excited about traveling & curious about new experiences.
Traveling is relaxing for many people, and for travel destinations and tips, you can be their go-to-person.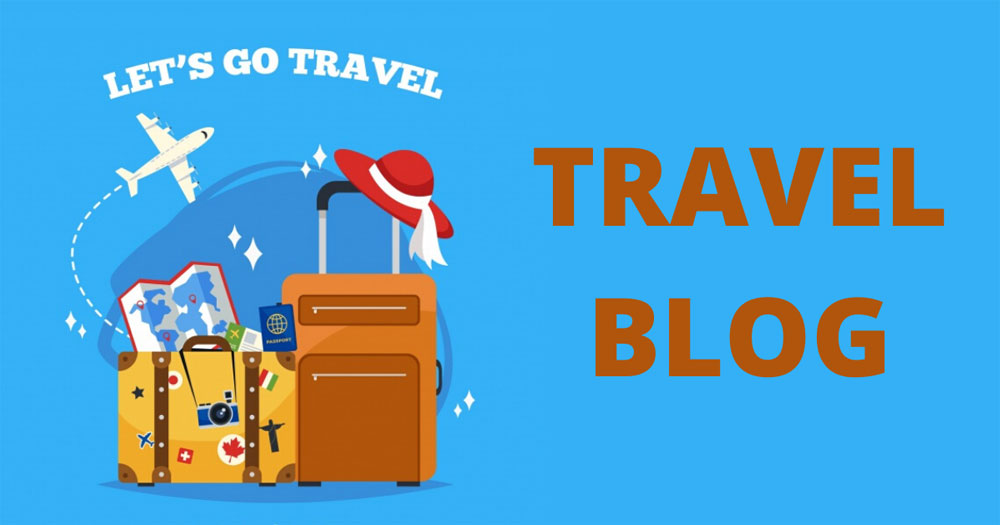 People who love to see the world and write about it manage the best travel blogs.
When you can't afford to travel yet, you can vicariously relive other people's experiences.
You need to fine-tune your skills in analysis and storytelling.
You must also show the secret beauty of the finest locations.
Guest writers can also be engaged to share their travel experiences.
There are many hacks and tips for traveling that encourage travelers on the road to save money.
You should write informative blog posts for travelers.
For example, you can write on topics like how to save money while traveling or how to prevent scams from travel agents.
You can also educate people on how to take advantage of discount deals and cash rewards.
You can conduct a survey or extract information from review websites and write extensive reviews of these airlines and travel companies.
Write guides that help backpackers plan and travel soundly.
6. Movie and Music Blog
Movies and music are a huge part of everyone's life.
In the busy routine of today's modern world, movies and music provide relaxation.
If you have an insatiable passion for music and movies, you should start writing.
Create a blog for reviewing the music/movie and check the latest releases by the minute.
Don't write what everyone thinks and don't write just to create a positive impression.
Share your original views and honest opinions.
This will attract a loyal following.
There are many genres in movies as well as music.
This gives you a wide variety to create content.
Having a passion for music can be very beneficial to your blog.
Giving out reviews of different music instruments can attract a large audience.
People also check reviews of new movies before going to watch it.
Giving a right opinion of the movies can assist you in gaining a loyal audience.
7. Health Blog
One of the most looked up blog niches over the internet is a health blog.
The health and fitness industry has diversified its activities since the rise of the internet and has sought ways to reach and communicate online with its audience.
The need to stay fit means that people will always look for procedures of anti-aging, diet strategies, work out schemes and more.
This is a major reason health is one of the most profitable blog niches.
There's massive traffic in this field, and there's enough to go around.
The good thing about blogging in the health and wellness niche is that you don't have to be a trainer or a medical professional with credentials.
If you're serious about learning and providing answers, even without these qualifications, you will make it big in the health and fitness niche.
Health and fitness is an extensive topic.
You won't have to waste time finding content.
Write a comprehensive review surrounding every perspective of the product and let your audience know exactly what to expect from using these items.
Create blogs that concentrate on food and diet.
To inspire and empower your audience, you can also share stories about weight loss.
You can create a blog for everyone that focuses on posting healthier food recipes.
Share information on food, strength training, psychological preparation, and facilities.
Share tips on fighting stress and tidying their lives.
Teach readers how to care for their skin while recommending daily use of beneficial skincare products.
This would help you to attract targeted audience.
8. News Blog
News Blog is one of the blog niches that will never go out of trend.
Especially when it is focused on trending topics, news blogs have a high potential for engagement.
News is a never-ending topic, and so there is no shortage of content.
Posting the latest news is the best way to gain instant traffic to your blog.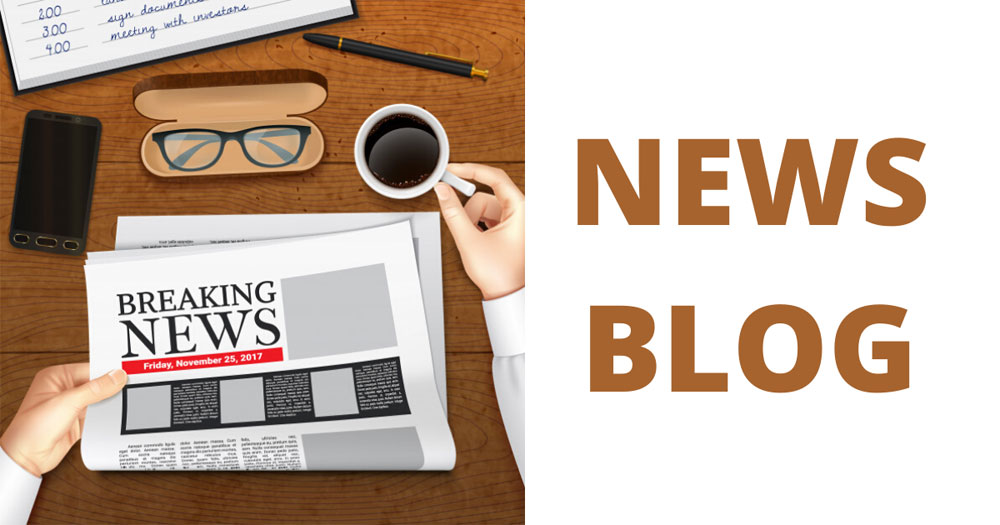 There are many sub-categories that you can share your opinion on.
You can share the latest news on politics, sports, entertainment, finance, international news, etc.
Not only can you share about the current affairs but also cover interesting stories that can attract a wide range of audiences.
9. Food Blog
One of the more interesting and appealing blog niches is a food blog.
Everyone loves to eat food.
There are a large number of cuisines.
Creating a food blog is a fun task for someone passionate about food.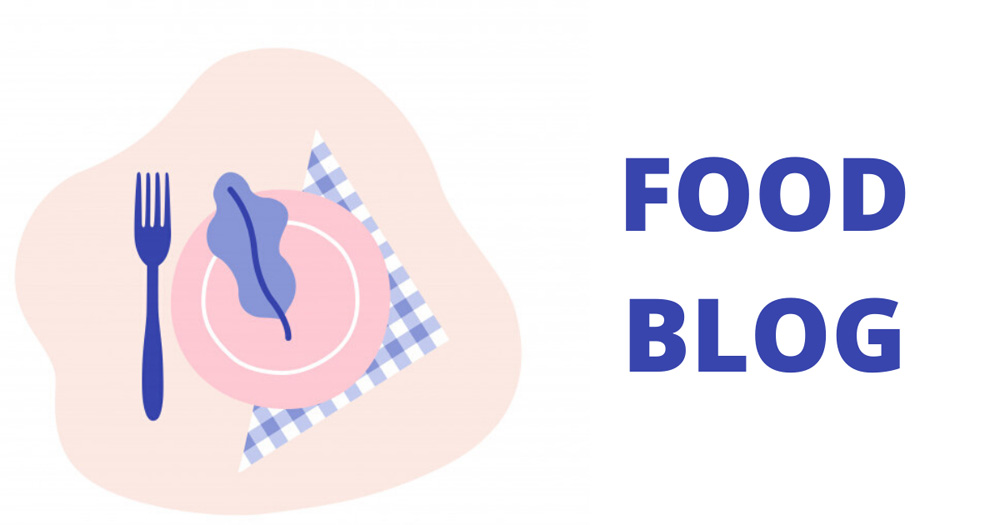 Food is one of the most popular topics and creating a food blog will attract a huge audience.
It is an extensive topic that can never lack content.
You will obtain a decent amount of organic traffic from recipe posts if you have a specific food blog.
As a collaboration, you can review food from various restaurants.
Sharing the appropriate feedback will help your blog and will build a positive relationship with your audience.
Sharing videos of food recipes and also giving out tips and hacks of cooking food easily will also help you to engage more with your followers.
10. Personal Development Blog
One of the most underestimated blog niches is personal development.
In today's highly competitive world, people look to develop and become better in every aspect of life.
As a blogger in the niche of personal development, your job is to provide content tailored to individuals seeking further education in their desired field.
If you are an expert in a specific field, start a blog regarding that field and post content dedicatedly to growing in that field.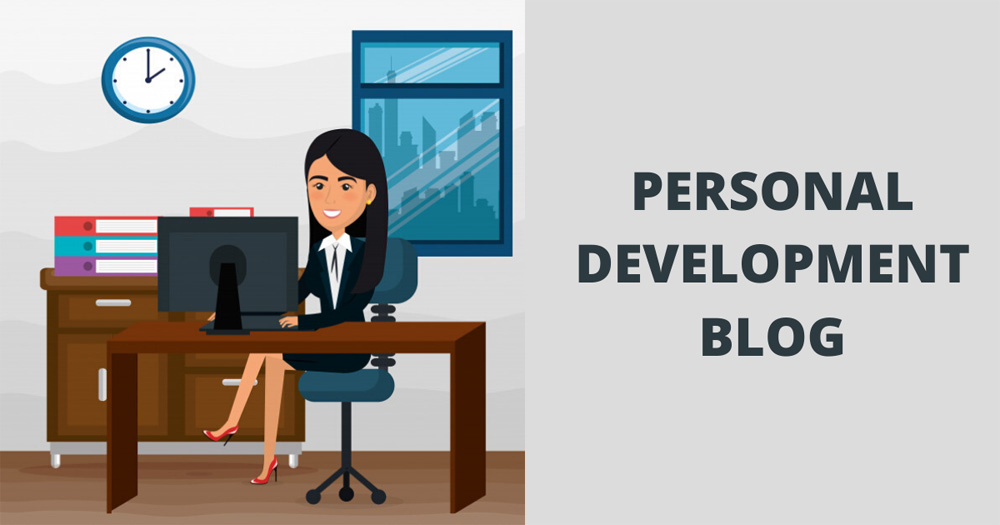 Public speaking and leadership are important things in any profession, yet many people are struggling with them.
You can share the secrets of professional development that will assist your viewers to build relationships and impact from the very beginning.
Conclusion
Blogging has become a profession for many, and earning money through blogging has also become easier.
There are many answers that people seek.
If analyzed appropriately, you can lead a successful blog.
Start your journey of blogging with something you connect deeply.
Be patient and passionate, and you will be rewarded for your hard work.
A whole blog niche list has been mentioned, while whole other topics are yet to be discovered.
For a start, you can definitely use some of the blog niches that are analyzed above.